In our region, a mountain with steep or rocky slopes is called "berdo". On one of the many hills in the Bieszczady Mountains, we have created a unique place to rest, relax and recharge your batteries. We know we live in a beautiful part of Poland - discover your peace in Holickie Berdo. Amazing and beautiful view of Połoniny and Lake Solina.
We also like to travel a lot and that's why we decided to create a complex that goes far beyond the standards. We understand that the better conditions we provide, the better you will use your time to take a break from your daily duties and focus on taking care of your relationships.

High standard

Nature

Affordable price

Quality

Well equipped

Air condition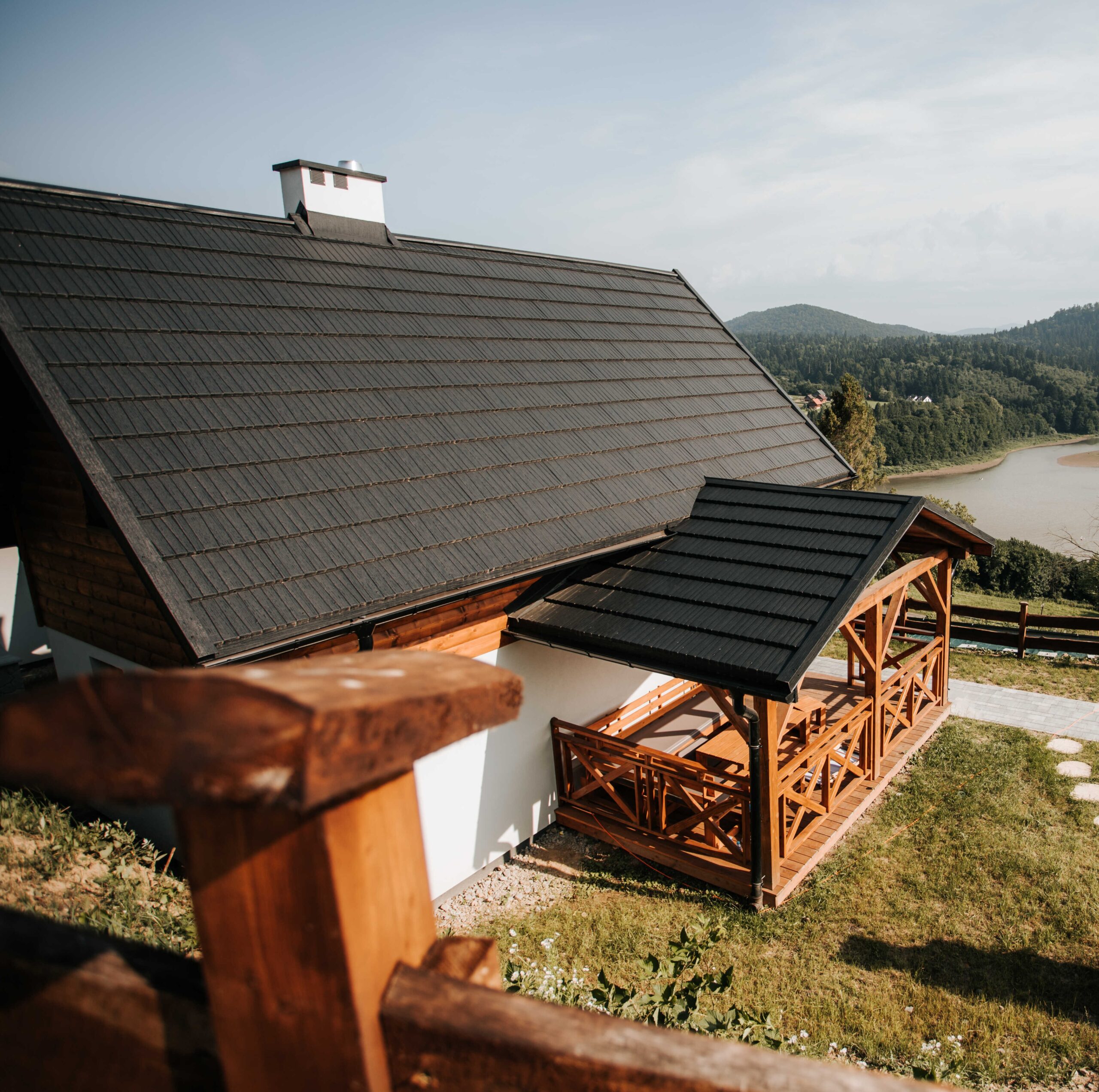 We want you to find time for your family, partner or friends. The Bieszczady Mountains are an ideal place for active recreation, which helps to break away from all worries and exhaustion. Here you can go for a romantic walk in the mountains, relax while fishing or go wild on the off-road.

Focus your attention on entertainment and fun, put your phone and laptop aside, go out on the terrace, get up with the sun or go to sleep with the stars, we'll take care of the rest. We want you to have a nice stay - you are always welcome here.
Feedback
Cozy cottages, beautifully decorated. The interior is clean, a perfect combination of wood and modernity. There was everything you need: an equipped kitchen, a comfortable bed, towels, sofa, blankets. The photos do not reflect the charm of this place. Additionally, it is possible to use the sauna :)

Beautiful view, very nice family atmosphere. A completely new facility, a bottle of prosecco welcomed us :)

Great new resort. High standard of finishing of the houses. Purely neat. I will go back. I greet a nice owner.

Wonderful place. Lovely view of the lake. I RECOMMEND!!


Address
Holickie Berdo
Wołkowyja
ul. Bieszczadzka 3C,
38-610 Polańczyk