Location

High standard

Nature

Affordable price

Quality
You will find us in Polańczyk, a spa town known for its beautiful location on the western shore of Lake Solina. The wonderful landscape and many attractions have ensured an unforgettable stay for families, couples and friends for years. You will take the most beautiful memories from here!

During the construction, we used the natural lay of the land to show you unique views of the panorama of the reservoir and the mountains covered with old forests. In our region, each season is unique, so we are glad that you can admire the beauty of nature from the terraces of our resort.
Gallery
About us
We have always wanted to create a unique place for tourists visiting the Bieszczady Mountains and we have turned our dreams into Holickie Berdo. We also travel a lot, so we know how important comfort and high standards are to make even a short trip out of the city perfect. You will surely miss this place.
Read more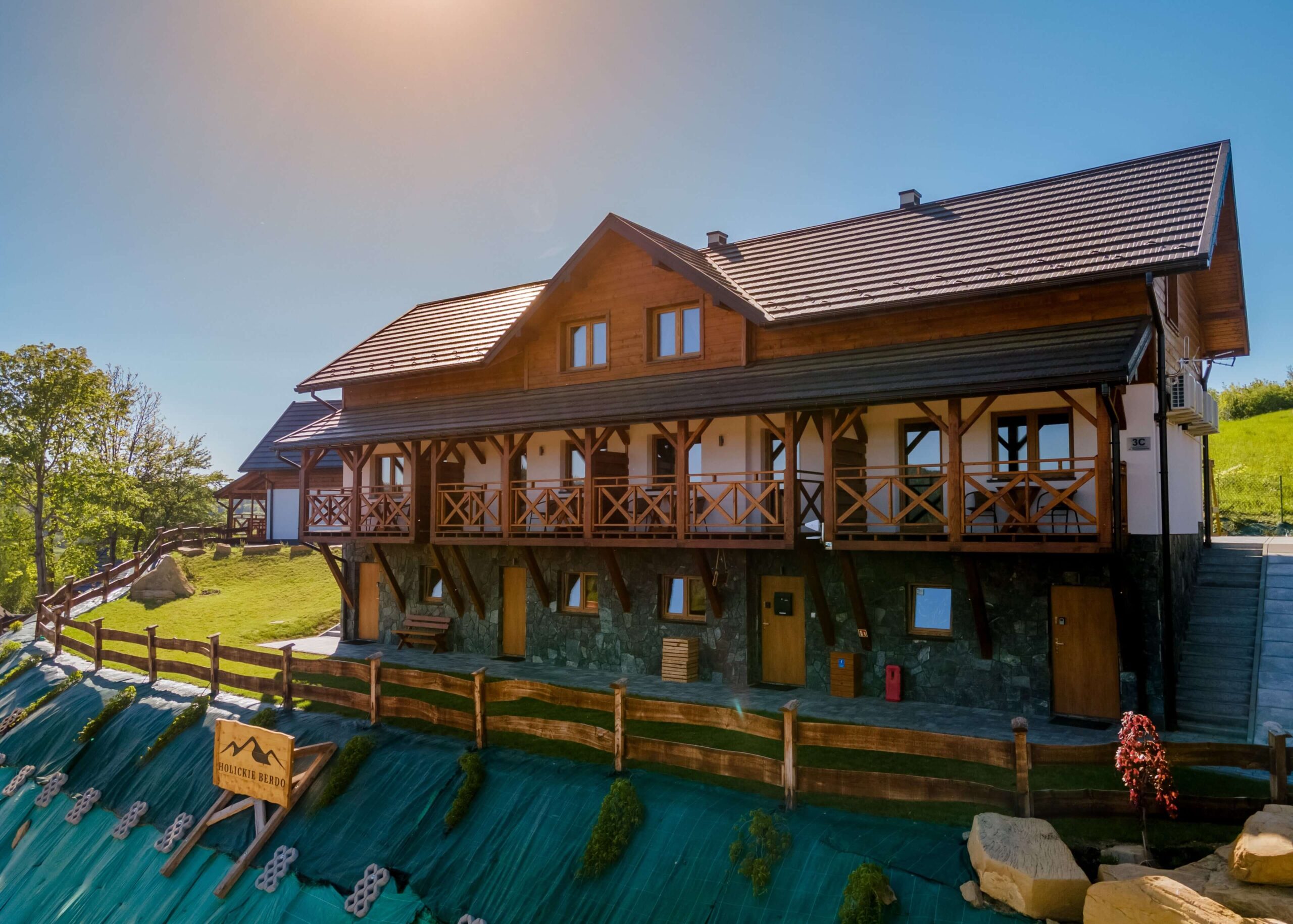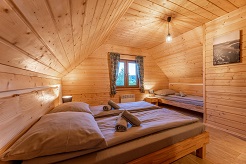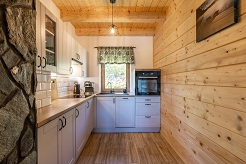 Feedback
Cozy cottages, beautifully decorated. The interior is clean, a perfect combination of wood and modernity. There was everything you need: an equipped kitchen, a comfortable bed, towels, sofa, blankets. The photos do not reflect the charm of this place. Additionally, it is possible to use the sauna :)

Beautiful view, very nice family atmosphere. A completely new facility, a bottle of prosecco welcomed us :)

Great new resort. High standard of finishing of the houses. Purely neat. I will go back. I greet a nice owner.

Wonderful place. Lovely view of the lake. I RECOMMEND!!


Address
Holickie Berdo
Wołkowyja
ul. Bieszczadzka 3C,
38-610 Polańczyk